salam sumer!
selamat berhujung minggu...:) ehem3~
this entry specially dedicated to the one and only mother
♥
of mine..
&
also dedicated to all mak
²,
umi
²
, mama
²
, ibu
²
, bonda
²
, mother
², amma
²,
Okaasan
²

*oke nie bahase japan*
dan 妈妈
*ok..nie bahase cina*
yang berada di dalam bumi Allah ini..
*tepuk tangan cikit*
with the full of heart..i would like to wish..
to my beloved mother
Puan Jemilah bt. Ismail

..
& all mothers in this world!..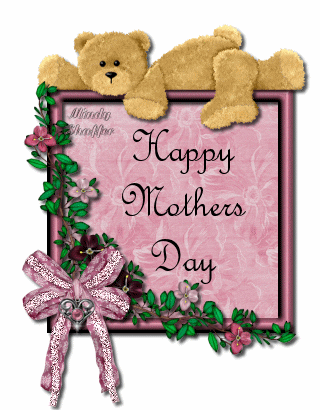 Terima lah lagu Kasih Ibu buat mak saya & semua mak2 di luar sane!
Ketika aku dibelai
Kasih sayang mu terindah
Kau tersenyum bila melihat diri ini
Kini ku telah dewasa
Kasih dirimu tak berbelah bagi
Hanya pada diriku
Seharum bunga indah
Pelukanmu itu sayang
Bak awan biru melindungiku
Hanyalah kasihmu
Yang aku perlu
Tiada duanya untuk kubandingkan darimu
Hanyalah kasihmu.... ohh ibu
Biarlah bersemadi dalam hati
Buat selamanya ohhhh
Kau ternilai bagi diri
Kesungguhanmu mendewasakanku
Andai semua berubah akhirnya
Sinarmu hilang selamanya
Ohh...
ok...penat nyee m'nyanyi..heheheh~
bersama mak t'sayang..from left : sis zatil, me & nani...:)
* saya syg MAK saya*
"

Mak,

Selamat Hari Ibu untuk mak ..

Terima kasih d atas segale kasih- sayang dan pergorbanan yg mak dh korbankan untuk

anakmu

yang nakal & comel ini hampir 21 tahun

*oh..mude lg ok*

..

Trime kasih juge coz dh melahirkan, membesarkan, menjaga dan mendidik kesemua anakmu menjadi insan yg cemerlang, gemilang n terbilang..

Maafkan la segala dosa2 anakmu ini dan Halalkan makan minum anakmu selame ini..I will try to be a good daughter for you..Moga Allah menyayangimu, memeliharamu & menjagamu..sesungguhnye..

Hanya Allah yg mampu membalas jasa Mak selame ini..

there is nothing more preciuos to give or receive than ur love mom~..u r the best mom ever!..i

♥

u for ever, ever,ever, ever & ever~~!!!muahhhhh...

"
* thanks mom 4 all have u done 4 me!*
i
♥
both of u, mak abah~..:)
both of u are the sunshine of my life..
untuk korank semua..hargai lah ibu anda yang telah melahirkan, menyusukan, membesarkan, mendidik dan menjaga anda..tanpa ibu ,kita tak ada didunia ini..Sayangi dan bahagiakanlah mereka seperti mana dia m'bahagiakan kita..renung2kan dan selamat beramal..:)
to my mak & all mothers : I hope this mother's day it turn to out to be ur happiest one!
till then, byeeeee~~

from your daughter,