salam sumer!
ehem2~
*sambil btol kan tune suara*
18 June 1989 telah lama berlalu meninggalkanku..itu 21 tahun 5 hari yang lepas...
dan hari nie
22 June 2010
aku telah berusia 21 tahun 5 hari..
kalu dibuangkan hari..umur aku sekarang dh
21 tahun
oke!!
disebabkan aku busy melancong ke langkawi pada 18 - 21hb..dan x sempat nak hapdep blog..
rasenye blom t'lambat untuk aku m'gewish..
Hepy
Belated
21st
Birthday
to
myself

!!!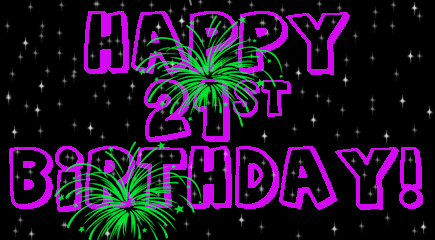 *wah..sgt meriah~~~ kebabommmmm *
yeah..alhamdulillah..dah 21 tahun aku hidup dekat bumi
ALLAH s.w.t
ini..aku sgt2 b'syukur..ok, aku dah boleh m'gundi ye kawan2!!..hahahaha..walaupon i'm already 21..but still maintain MUDE ok! :) rasenye masih banyak yang aku belom capai dlm usia ini..kene blajal lagi rajin..tinggal 1 sem je lagi nie..Insyaallah,
will do my besh to achieve all the dream
s! amin amin amin~
hati ini masih lagi berbunge2 selepas m'getahui result after redo..alhamdulillah,
ALLAH
dh makbulkan segala doa2 aku..
*sujud syukur padamu*
mekasih Ya
ALLAH
..! aku sangat gembira..dah lame aku idamkan result seumpama nie..akhirnya t'capai jugak..
this is the best birthday gift i ever had
..!
kejayaan ini aku tujukan kepada kedua orang tuaku yang byk bg sokongan yang tak putus2 kepada anak mereka ini..mekasih mak..mekasih abah..mekasih adik-beradikku..mekasih kwn2..and most important mekasih kepada semua lecturer2 aku yang banyak membantu aku dalam pelajaran..jasa kalian akan d'kenang ke akhir hayatku!
*sob2..t'haru seketika*
btw, wanna says thanx you to my parents, siblings and all my friends yg wish for my birthday..kalu x wish pon xpe..aku x marah pon!!! ucapan paling byk aku dpt adalah di
Facebook
terchenta..:) sampai penat ohhh aku dok m'reply tiap2 comment dorank nie..tapi kalu korank bagi ucapan + sekali gan hadiah kan lagi bagus..
*oke..aku gurau je ok!*
mekasih taw korank..!!! korank mmg terBEST ok! im really appreciate it!!!..may
ALLAH
bless u all...love u guys!..~
♥♥
@ hotel langkasuka, langkawi..senyuman pada umur 21 tahun..adakah senyuman ini akan terus kekal 40 tahun akan datang? ecehhwahhh~~ :D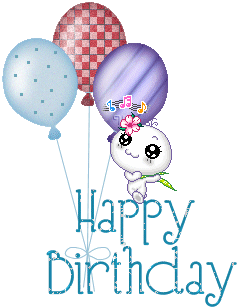 heppy birthday to meee!!!
anda mau kek?..ambik laa..:)
******************************************************

ok, hari Bapa pon dah lepas pada ari AHAD lepas..aku pon x smpat nak create entry for this special day because masih dalam perjalanan nak balik rumah from langkawi..so, combine kat cini pon oke gak kan? heee..di kesempatan ini I just want to wish..
to my luvly Abah
Encik Abdul Razak b. Arshad
& to all fathers in this world...
to Abah :
Selamat Ari Bapa tuk abah ..
Terima kasih d atas segale jasa, kasih- sayang dan pergorbanan yg abah dh korban kn tuk semua anak-anak abah..
Trime kasih juge coz dh m'didik anakmu yg s'org ini selame hampir 21 tahun dan 5 hari..
mekasih bwk gi langkawi and belanja choc yg superBANYAK itu..hehehe..Hanya ALLAH yg mampu m'balas jasa segala jasa Abah selama ini..
weeeeeeeeeee~
You r my superhero n my Inspiration i love for eva eva & eva!.. :)
♥
mak abah!..i love u all so much! :)
tanpa kalian..aku tidak wujud pada hari nie...ewahhhhh~~~ :)
terima kasih kerana membesarkan anakmu selama 21 tahun ini!
i love all my family too!!! :D
Thanks for being a part of my life..:)